A modern, efficient, beautifully easy veterinary cloud software designed to help you navigate your business.
Free Trial
Request a Demo
NaVetor cloud software is a modern, efficient, beautifully easy way to streamline your workday and navigate your business. Its intuitive design allows you to see a quick snapshot of practice activity, maintain complete electronic medical records, manage the health of your business, and save time. And with a mobile app for your practice staff, a self-serve mobile app for your clients, an ever-growing list of integrations, and award-winning 24/7 tech support from Patterson, NaVetor is a great value, too.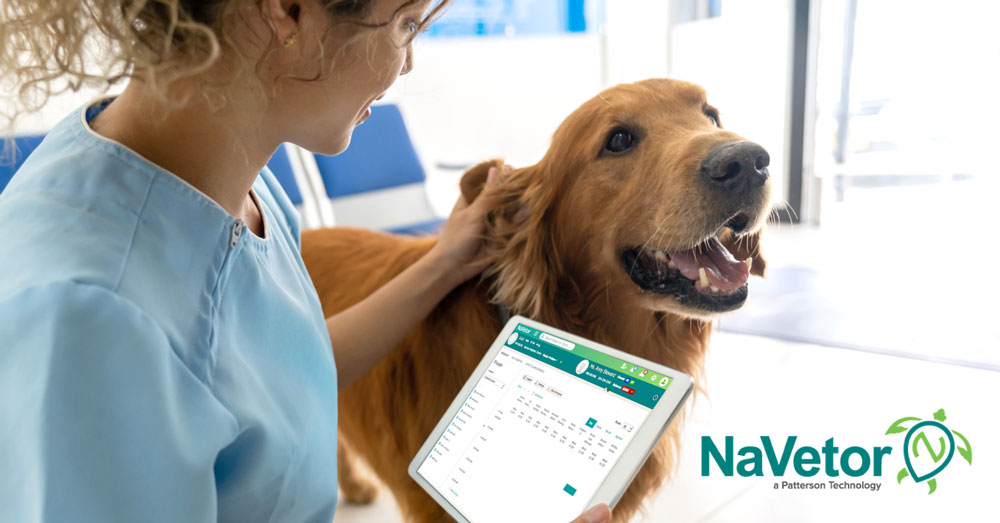 Hear what customers say about us!
"NaVetor is an easy, intuitive cloud software with excellent support. When we switched to NaVetor, we went paperless at the same time. NaVetor was easy to learn and easy to get around in, and the support from Patterson was awesome. Highly recommend!"
Roberta Stueness, Head Technician
"Great Program. Overall, I think that this program has been very beneficial for us. We like that it is easy to use and pretty straight forward. If there is ever an issue, it is fixed in a timely manner. The support teams are wonderful!"
Amanda Scott, Practice Manager
"We opened with NaVetor in October 2019 and they have been with us every step of the way. Friendly help over the phone and easily accessible. Updates have corrected previous concerns and it just keeps getting better!"
Dr. Laura Cooper, Owner/Veterinarian
"I thought NaVetor was very easy to use and easy to navigate. Some software programs aren't very intuitive, but NaVetor was. I would definitely recommend it."
"I really can't say enough about this software system. I have implemented a lot of software systems in my career and this was one of the easiest and best systems out there."
Sherri Renner, Office Manager
"The fact that NaVetor has an app that I can use to put in all my invoices, take payments and send people their invoices online has been amazing."
Dr. Morganne Patterson, Owner/Veterinarian
"I was amazed how fast the team picked up the program without a lot of training. It seems to be intuitive at least for us. Overall I am very happy with my choice of NaVetor and feel it is a great value."
Dr. Richard Beisinger, Practice Owner
"Efficient and customizable. I like the direct integration with many other vendors/companies that I use as a veterinarian. I also appreciate having telemedicine and payment processing built right in."
Dr. Illiana Quimbaya, Practice Owner
What's New from NaVetor?
Here you'll find the latest enhancements, integrations, special offers, and helpful articles from NaVetor. You can also explore more software tips and trends in our blog.
Inspired by what you've seen?
Contact us to set up a personalized demonstration of the software.
Or try NaVetor free for 15 days.
The software that helps you navigate your day also helps sea turtles navigate home.
For every purchase of NaVetor, we'll donate to the rescue and rehabilitation of endangered sea turtles.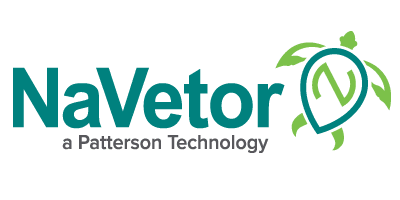 Get In Touch
Interested in more information about NaVetor?
We'd love to hear from you.
Phone
Sales and Support:
833 NaVetor (628-3867)
Address
1201 Althoff Drive, Effingham, IL 62401
Request a Demo
Inspired by what you've seen? Interested in seeing how NaVetor can work in your practice? Contact us to set up a personalized demonstration of the software.
Sales: 833 NaVetor (628-3867)