Well-designed, cloud-based veterinary software.
A natural, intuitive way to streamline your workday.
Veterinary software meets modern technology, built from the cloud up.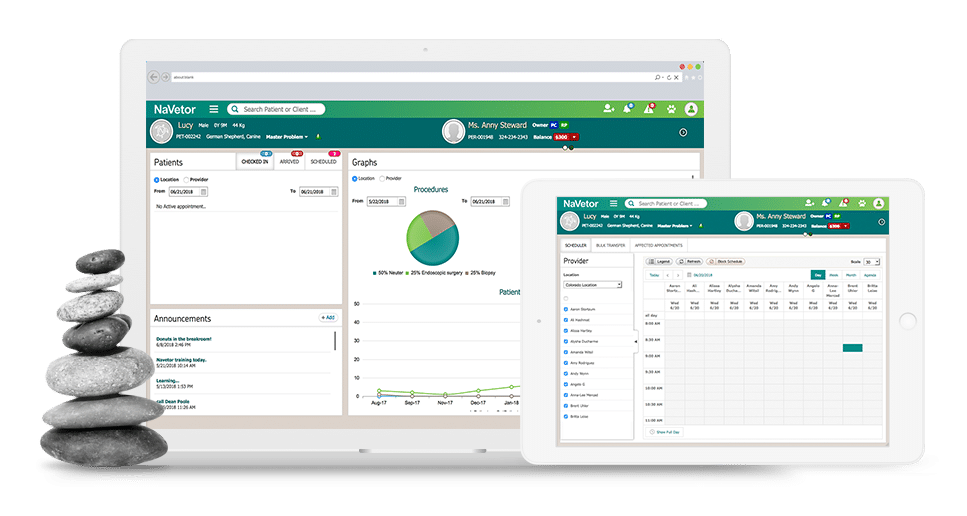 Request a Demo
Thoughtful, Intuitive Design
Built from the cloud up, NaVetor is a modern, efficient, beautifully easy veterinary software designed to help you navigate your business.
Beautifully Affordable
Monthly packages for NaVetor veterinary practice management software include technical support, phone training, data backups, and regular software updates (which happen seamlessly in the background).
NaVetor offers packages to fit any veterinary practice.
Inspired by what you've seen?
Contact us to set up a personalized demonstration of the software.
Or, download the NaVetor brochure. 
Built by a small, entrepreneurial company.
Backed by a Fortune 500 company.
NaVetor was created for the veterinary industry by Technology Partner Innovations, LLC, a joint venture between Patterson Veterinary and Cure Partners.
To learn more about partnership opportunities with NaVetor, contact our team at partner@navetor.com.
Tips & Trends
See what's new from NaVetor. The latest software tips, industry trends, and technology best practices.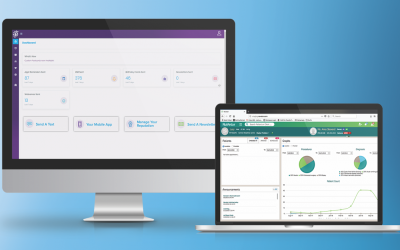 Great client communications is a hallmark of great veterinary practices. Now you can make client communication easy with the NaVetor ePET integration. ePET is Patterson Veterinary's premier client communication and marketing platform.  It's the essential foundation...
read more

Interested in more information about NaVetor?
We'd love to hear from you.
Sales: 877-422-8838
Support:  833 NaVetor (628-3867)
1201 Althoff Drive, Effingham, IL 62401
Request a Demo
Inspired by what you've seen? Interested in seeing how NaVetor can work in your practice? Contact us to set up a personalized demonstration of the software.
Sales: 877-422-8838