We believe you should be able to get everything done from within NaVetor software, rather than logging in to different systems to handle marketing, inventory, accounting, payments, and more. That means having the right integrations in place.
Below are the services that currently integrate with NaVetor, and the list continues to grow.
Interested in partnering with us? Contact us here.

Designed to save time and increase productivity, CareCredit's integration within NaVetor makes it easier to process transactions and help clients apply for the CareCredit credit card.
Easier to apply.
Client information is automatically transferred from NaVetor to the CareCredit application. When clients want to apply for a CareCredit credit card, simply type in a few fields and click "submit" to receive a credit decision within seconds*.
Easier to transact.
CareCredit credit card transactions can be processed directly from NaVetor and will automatically post back to the client ledger.
*Except for providers in California who are prohibited under state law from submitting applications on behalf of patients for certain healthcare loans or lines of credit, including the CareCredit credit card.

Save time and reduce inventory errors with Patterson's eShelf, which now integrates with NaVetor. eShelf connects NaVetor to the Patterson inventory system, so inventory management steps can be eliminated and inventory fields can be automatically filled. Within NaVetor, you can:
Search for specific products within the Patterson electronic catalog

Add those products to purchase orders within NaVetor

Place orders directly with Patterson, right from NaVetor

Receive orders and update the inventory in NaVetor

Cut documentation time in half when you speak your notes rather than type them. NaVetor's integration with Talkatoo uses speech-to-text capabilities with a specialized veterinary vocabulary to instantly transcribe the words you use every day. It's easy to use, super fast, and highly accurate! What would you do with a few extra hours each day? Learn more by visiting talkatoo.com/patterson-veterinary/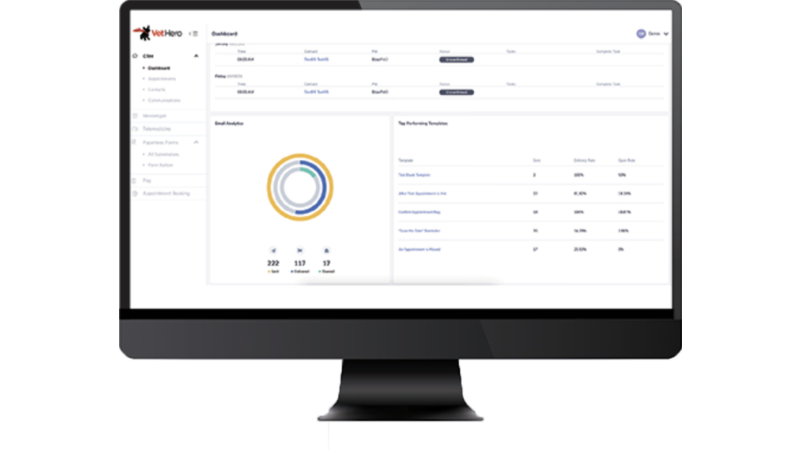 Successful veterinary practices take client communication and practice marketing seriously. Fortunately, so does NaVetor. Text and email reminders are built right in to NaVetor, and integrations ePET, Vet Hero, and Weave client communication tools help you market your practice, increase compliance, drive revenue, and manage online reputation.

Swipe your client's credit or debit card to instantly process payments with integrated, secure payment processing. Thanks to an integration with Global Payments Integrated, this feature is already available in NaVetor. Simply turn it on within the software.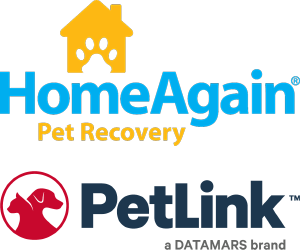 Give pet owners the comfort of knowing that their pet's microchip number is searchable on the Home Again and PetLink databases, a valuable tool to reunite lost pets with their owners. Register your patients' microchip numbers right from NaVetor. When microchips are registered, the information is sent directly to the PetLink or Home Again databases.

NaVetor's integration with Asteris' Keystone PACS system connects with almost any modality-work-list-enabled digital x-ray system and provides immediate and secure access to your image files anytime, from anywhere. Access your diagnostic-quality images right from within the patient record utilizing our unique partner viewing technologies.
Eliminate missed charges when you capture billing for radiology studies upfront. This reduces potential revenue loss from your practice.
Save time and eliminate duplicate data entry. If your imaging systems are modality worklist (MWL) enabled, your patient data will automatically populate on the imaging acquisition software as well as the patient record.
Fewer clicks to patient images. A link to the images will appear in the patient record within NaVetor, so you never have to leave NaVetor to access your images. And you'll have access to these images 24/7/365.
Save time. Eliminate manual data entry. And capture every charge. NaVetor now offers two-way integration with reference labs and laboratory equipment.



*Except for providers in California who are prohibited under state law from submitting applications on behalf of patients for certain healthcare loans or lines of credit, including the CareCredit credit card.
Request More Information
Interested to learn more about the products and services that work with your NaVetor software? Contact us and we'll get your questions answered!
Sales: 833 NaVetor (628-3867)
NaVetor now integrates with VetConnect PLUS, giving you access to IDEXX diagnostic results directly from NaVetor anytime, anywhere. VetConnect PLUS enables fast, effective clinical decision-making through exciting features and benefits. Spot trends and abnormalities with at-a-glance patient historical results. Get differential diagnoses to help interpret results and determine next steps.  Order tests directly from your software. And improve communications and compliance with personalized client-friendly summaries.
Request a Demo
Inspired by what you've seen? Interested in seeing how NaVetor can work in your practice? Contact us to set up a personalized demonstration of the software.
Sales: 833 NaVetor (628-3867)